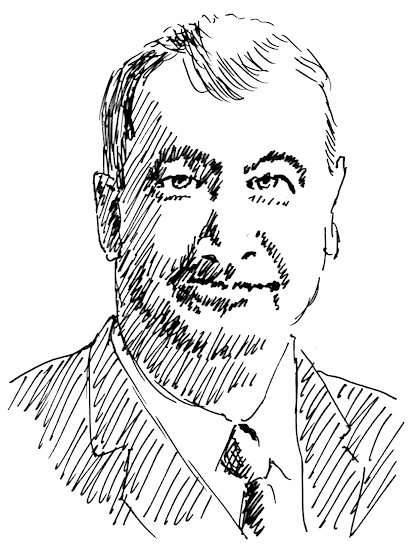 Tony D'Aloisio,
• 35 years' experience as a senior executive in government, corporate and legal roles. He was appointed as a Commissioner for the Australian Securities and Investment Commission (ASIC) in late 2006 and then as Chairman in 2007 for a four-year term. He was Chairman of the (International) Joint Forum of the Basel Committee on Banking Supervision from 2009 to 2011. Prior to ASIC, he was Managing Director and Chief Executive Officer at the Australian Securities Exchange (ASX) from 2004 to 2006.
Source http://www.iress.com/en/Company_Profile/How_we_are_structured/Board_of_directors.html
• D'Aloisio held a number of management and business positions that required extensive assessment of legal markets in Hong Kong and China, Thailand, Taiwan, Indonesia, Singapore, Malaysia, US and the UK.
D'Aloisio was appointed as a non-executive director of IRESS Limited in June 2012.
Source https://en.wikipedia.org/wiki/Tony_D%27Aloisio
Although D'Aloisio rejects any notion of a conflict of interest in purchasing an asset from a listed company in financial distress while chairman of ASIC. Source Scott Rochfort, Michael West and Ian Verrender 'The watchdog, his wife, and their winery'
The Age - Business Day March 31, 2011
http://www.theage.com.au/business/the-watchdog-his-wife-and-their-winery-20110330-1cgca.html
• University of NSW accounting academic Jeffrey Knapp said "while there might be no mischief in the ASIC chairman acquiring an asset from a listed company in financial distress, the deal raised issues about independence".
''It looks bad when ASIC issues an unusual exemption in the early days of the company's administration, the company subsequently loses its financial records and then releases an annual financial report that is not true and fair and not in accordance with accounting standards.''
Source Scott Rochfort, Michael West 'ASIC boss in 'secret' winery buy' March 31, 2011
http://www.smh.com.au/business/asic-boss-in-secret-winery-buy-20110330-1cg9l.html#ixzz2BzQWhikz
• Trio Capital fund collapsed on D'Aloisio's watch then he took up a position with PPB Advisory, (an independent Non-Executive Director of the PPB Advisory Board) the firm responsible with Trio's insolvency. Source https://www.ppbadvisory.com/our-people/tony-d-aloisio-am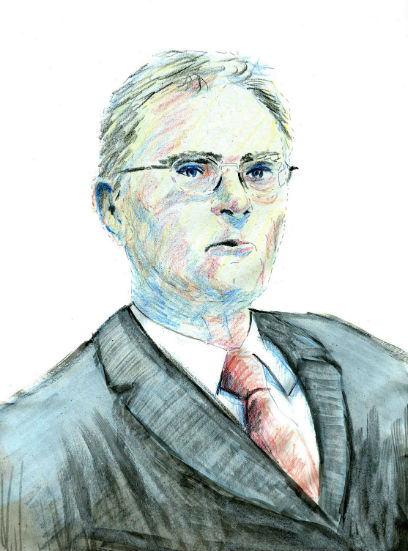 Greg Medcraft,
• appointed ASIC Chairman on 13 May 2011 for a five-year term. Medcraft joined as ASIC Commissioner in February 2009. Prior to ASIC, he was Chief Executive Officer and Executive Director at the Australian Securitisation Forum (ASF). He spent nearly 30 years in investment banking at Société Générale in Australia, Asia, Europe and the Americas. More recently, he was the Managing Director and Global Head of Securitisation, based in New York.
In 2002, Medcraft co-founded the American Securitization Forum and was its Chairman from 2005 until 2007 when he returned to Australia. In January 2008, he was appointed Chairman Emeritus of the Forum.
Before joining Société Générale, Medcraft worked as a Chartered Accountant with KPMG.
He was elected by the IOSCO Board in May 2012 as its Chair. His term commenced in March 2013 and he was re-elected for a second term in October 2014. In his capacity as IOSCO Board Chair, Medcraft is also a member of the Financial Stability Board, which reports to the G20. Source http://asic.gov.au/about-asic/what-we-do/our-structure/asic-senior-executives/
• Medcraft held a senior position at the French bank Societe Generale. The US government investigated bank Societe Generale over massive transactions involving subprime home mortgages. The bank was accused in the US of breaking corporate laws and engaging in misconduct.
Source Nick McKenzie, Richard Baker and Simon Mann 'Questions being asked over ASIC chief's previous role' November 11, 2011.
http://www.smh.com.au/national/questions-being-asked-over-asic-chiefs-previous-role-20111110-1n9nz.html#ixzz1n6spWvea
• From 2007 to 2014 Jeffrey Revell-Reade was under surveillance by UK's Serious Fraud Office. He was investigated for his part in a boiler-room fraud based that took place in Spain between 2003 and 2007. The fraud ripped off British investors for about 70 million pounds or about 124 million dollars. Revell-Reade was jailed in March 2010 and will serve eight and a half years in prison.
While the investigation was being carried out, the Serious Fraud Office informed, The Mail on Sunday to take down more than 40 investigative reports from its website in case they influenced the jury in the event of a trial. Source Tony Hetherington 'Jail for £70million boiler room share fraudsters we exposed' 9 June 2014.
http://www.thisismoney.co.uk/money/experts/article-2651479/TONY-HETHERINGTON-Jail-70m-fraudsters-exposed-Mail-Sunday.html
• The investigation extended from UK, US, Hong Kong and New Zealand. While newspapers in UK prevented the media from influencing a potential trial, ASIC in Australia provided Jeffrey Revell-Reade with "three financial services licences." Source Stuart Washington 'ASIC clears duo for finance licences' February 8, 2010
http://www.theage.com.au/business/asic-clears-duo-for-finance-licences-20100207-nkth.html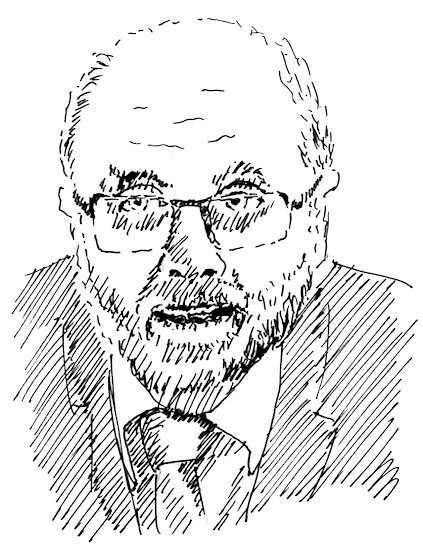 Greg Tanzer,
Commenced as an ASIC Commissioner on 5 March 2012. Served as Secretary General of the International Organization of Securities Commissions (IOSCO) from 2008 until early 2012.
Tanzer was previously Executive Director, Consumer Protection and International at ASIC, where he worked in various senior positions from 1992 to 2008. Before joining ASIC, he worked in the Australian Government Attorney-General's Department and the Department of Finance. He is a qualified solicitor and barrister.Source http://asic.gov.au/about-asic/what-we-do/our-structure/asic-senior-executives/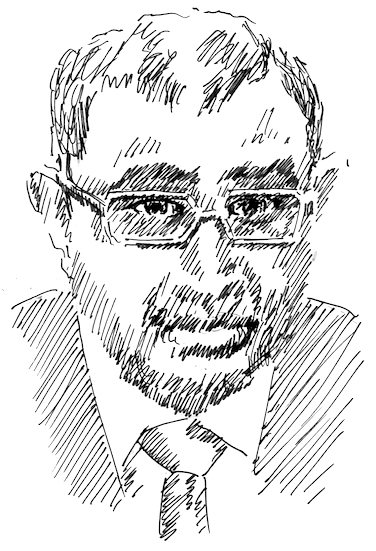 Chris Savundra,
Senior Executive Leader - Markets Enforcement. Savundra leads ASIC's Markets Enforcement team, which is responsible for investigating and taking enforcement action in relation to market misconduct, corporate governance and financial crime related matters and disciplinary action against auditors, insolvency practitioners and market participants. He is a former Litigation Counsel within ASIC's Chief Legal Office. He has been responsible for the carriage of a number of ASIC's major investigations and litigation. Savundra has led the team on many of ASIC's recent insider trading outcomes. Prior to joining ASIC, he worked in the litigation group of Allens Arthur Robinson and Herbert Smith (London).
http://asic.gov.au/about-asic/what-we-do/our-structure/asic-senior-executives/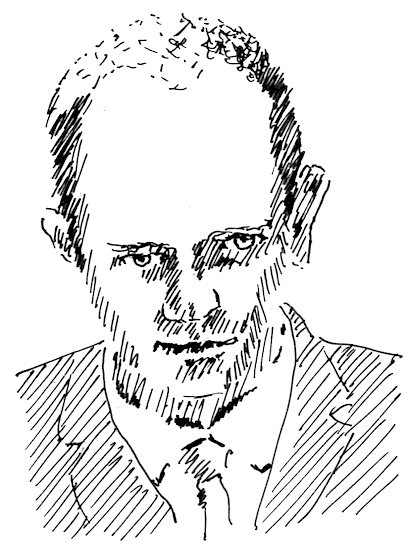 Peter Kell,
Commenced as Deputy Chair on 6 May 2013. Prior to this appointment he was a Commissioner from 7 November 2011.
From August 2008, Kell was Deputy Chair of the Australian Competition and Consumer Commission (ACCC). He was President of the International Consumer Protection Enforcement Network in 2009–10, and also served on the Consumer Policy Committee of the Organisation for Economic Co-operation and Development (OECD). He has been on the Australian Government Financial Literacy Board since its establishment, and is a member of the Commonwealth Consumer Affairs Advisory Council.
Before joining the ACCC, Kell was Chief Executive of CHOICE (formerly the Australian Consumers Association) and a board member of the global consumer organisation Consumers International.
Between 1998 and 2004, he was ASIC's Executive Director of Consumer Protection and its New South Wales Regional Commissioner.
Source http://asic.gov.au/about-asic/what-we-do/our-structure/asic-senior-executives/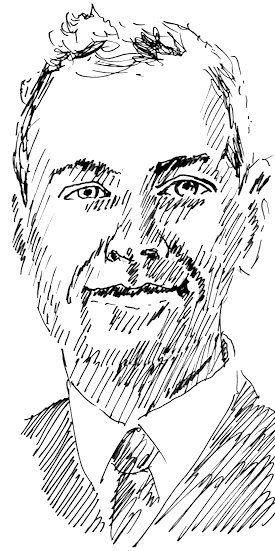 John Price,
commenced as an ASIC Commissioner on 21 March 2012.
He has over 15 years regulatory experience in a variety of regulatory roles at ASIC relating to policy making, fundraising, mergers and acquisitions, financial services and products, licensing, insolvency and financial reporting and audit.
John Price was previously a member of CAMAC, an advisory body to Government on corporate and markets issues and also the Financial Reporting Council, a body providing broad oversight of various accounting and audit-related issues in Australia.
He is a current member of the Council of Financial Regulators, the coordinating body for Australia's main financial regulatory agencies.
Prior to joining ASIC, he worked in the Gold Coast and Brisbane offices of Corrs Chambers Westgarth, a national law firm.
Source http://asic.gov.au/about-asic/what-we-do/our-structure/asic-senior-executives/